Wellbeing
Hampshire Mental Health Directory of Services
About the School counselling service
Mr Burner is the School Counsellor and is a fully qualified Counsellor for adults, adolescents and children. He is trained in Gestalt counselling, this is a form of Counselling that looks at the individual in a holistic way and also uses creative methods to help individuals engage with the counselling. He is also a qualified Supervisor and supervises other Counsellors.
He has had training in C.B.T. and play therapy, so is able to tailor the Counselling to the specific needs of the individual and the issue being brought in to the room.
He has a lot of experience in Trauma therapy and worked for P.A.R.C.S a specialist charity in interpersonal trauma. As well as trauma, he has experience of working with a range of issues, relationships, depression, anxiety, self-esteem, confidence, eating disorders, bereavement, anger management and autistic spectrum disorder issues etc.
Before Counselling Mr Burner was a Primary teacher for 2 years and has over 22 years of experience of working with children and young people.
As well as supervising other Counsellors in his other job, he also provides counselling therapy for University students at a South Coast University as a member of the core therapy team
School Counselling Service FAQs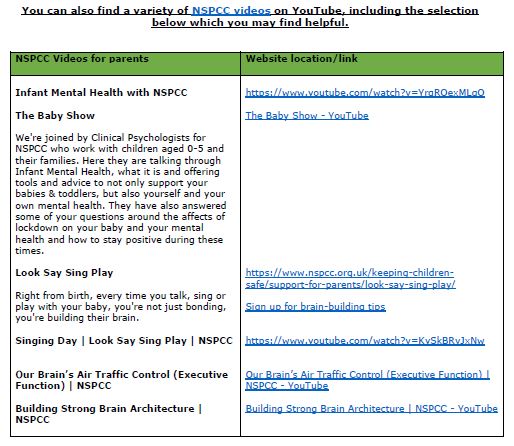 General resources for parents
Educational Psychology team parents please only use the Winchester (West) number. Telephone Support Line
Supporting Social and Emotional Learning
The ELSA Support website is providing free resources for you to download covering a wide range of situations and emotions Free resources